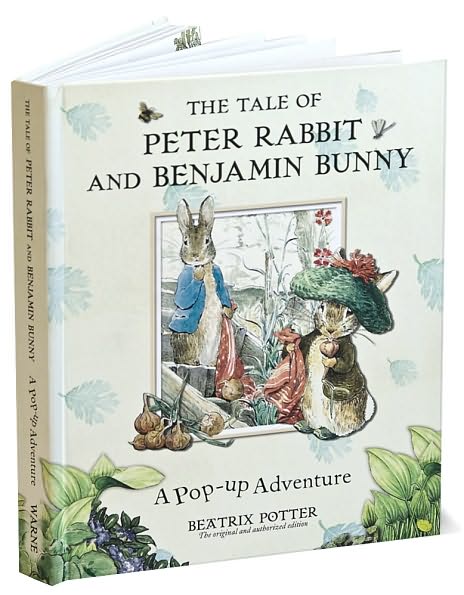 Yesterday we ventured out to Perkins Rowe for some shopping and lunch. We had the best day! The weather was gorgeous and Dax was thoroughly enjoying himself. We had lunch out on the patio at La Madeline's, a French Bakery & Restaurant that is sooo good.
We went into Barnes N Nobles and I decided to look for an Easter book for Dax. After browsing through Dr. Seuss books, classic nursery rhymes, Shel Silverstein, and many others- I saw the Beatrix Potter display. I had loved these books and illustrations as a child, and it seemed just perfect for Easter. There was only one copy left of The Tale of Peter Rabbit and Benjamin Bunny: A Pop-up Adventure and I knew he would love it.
I also found an organic blue and white panda bear made from bamboo, and it is so soft! I know it's not very easter-ish, but I had to get it.
While browsing on Etsy this morning I decided to check out some other easter items. I absolutely love this litte onesie from harrilu.
Another favorite is this cute little baby dressed in a bunny costume. How sweet!!! You can find it in bumblebird's shop.
And of cou
rse this little crocheted bunny hat by A Mothers Crochet.